2022: One Year Update on Myanmar: What has happened in Myanmar since and the importance of this year's CND
 It has been one year since the Myanmar military coup that occurred in February 2021. 
The year has been filled with violence and disasters among the Chin population in Myanmar like the one senior Van Ro Sung witnessed. Her village was burned by the Myanmar military highlighting just one tragedy of many caused by the government.
"I had the chance to visit my village Thantlang in 2017, yet now in 2022 the village is burned to the ground, and I don't know if it will ever be able to be repaired again.," states senior Van Ro Sung.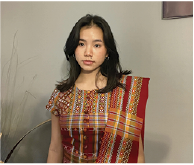 The violence and maltreatment by the Myanmar military has increased immensely. Due to this, the Chin community has unitedly created their own army, the Chin Defense Force. The military has committed sexually violent acts, killed innocent citizens, arrested leaders, and destroyed villages through many Chin communities, leaving countless victims. 
Protests and fundraisers continue to be held by Chin community organizations, but many feel that less recognition is being received to the issue. Many in the community have been greatly affected and are working to preserve, share and unite others to promote the shared cost.
          Marian University sophomore Mang Tin Par, a 2020 Perry graduate, shared personal struggles that her family and her experienced due to the coup. 
          "Many young people like myself experienced this devastation and the thought of not being able to help directly took a huge toll on our mental health," Par stated. 
This coup has torn many in the community both mentally and emotionally because they feel helpless in the situation. They want to help their families at home, but there is a lack of direct action that can be taken.
             "Unfortunately for my family back home, they do not have a place where they can call a "home," states Par, sharing her concerns for her family.
            Senior Swiss Parling shares that she worries immensely about what will happen to her Chin community in years to come because she feels as though traction for the movement has slowed down.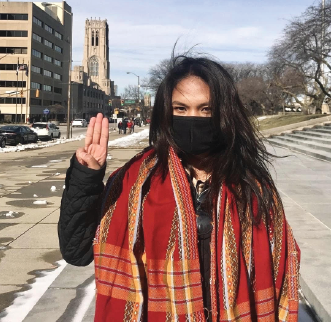 "I understand that there is not much that we can do, but if we forget about Myanmar, our homeland and families will suffer," Parling stated. 
Her family in Myanmar had to take in members of their families whose homes were burned by the military, and she also has members who had to flee to other countries for safety.
Parling's family is like many others who share the same hardships. It is a burden to the Chin community both in and outside of the homeland.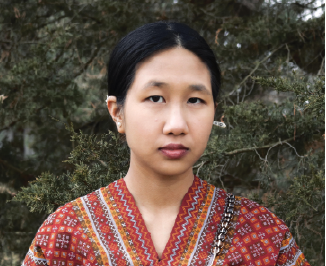 "My family constantly has to send funds back home, and it is hard for me because only my mother and I are working, so it has been a financial hardship as well," continued Parling, emphasizing key components and structures in Chin families.
            Community leader and member of the Chin Community of Indiana (CCI), Van Tha Ceu Uk, has worked with CCI to set up interactive events to help raise funds for Myanmar. Uk has actively participated in the organization of these events and shares that CCI is hosting this year's Chin National Day (CND).
               "This year CND would have deeper meaning and be much more special in our hearts because of the struggles we have been through and the loss that our community has experienced," Uk stated.
Senior Khin Tling shares that this year's CND holds extreme importance due to the events that have occurred in the last year.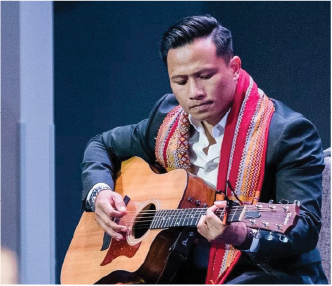 "This year's CND would help bring light to the unsettling matters and help raise awareness of what is going on in the Chin community," Tling stated.
She shares that this has been the hardest year for her and her family.  They have had to grieve the loss of their relatives back home and had to witness their relatives being displaced.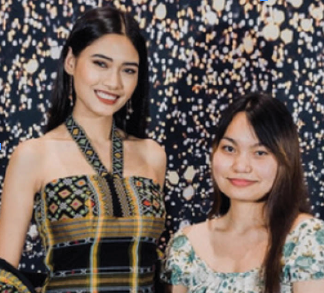 "I've had to grieve in the comfort of my room, mourning the loss of my relatives, thinking about the abuse they had to face," Tling says. "I feel so privileged to be in my position and I want people to be aware of how critical it is to make sure the voice of Myanmar is being heard." 
Mary Dim Par, a sophomore at Marian University and a 2020 Perry graduate, shares that in order for the Indianapolis community to help and aid this issue, it is imperative that they are educated about it.
            "There's nothing that they can really do that would genuinely stem from their heart if they don't know what's really happening," Par stated. 
However, once they are able to be educated, they can do so by attending protests, promoting and sharing the issue with others, and donating funds.
 To get educated, they can follow Chin media pages that help break down the issue and read news articles on the topic, suggests Ngun Sui, a sophomore at IUPUI and 2020 Perry graduate. She shares that she wants to remain positive and hopeful amidst the crisis.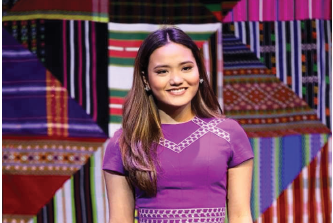 On the topic of CND, she says that "Celebrating the Chin National Day could be used to empower people to continue the fight, but the people living in America must also remember our brothers and sisters in Burma and recognize their efforts to be free," Sui says. "It is a united effort, and we need help worldwide to achieve this."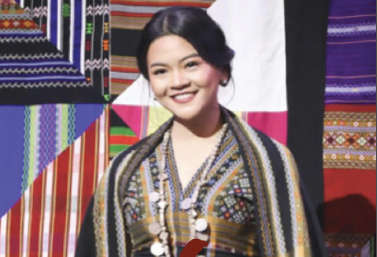 IU Medical student and former Perry grad, Thian Hnem, shares this advice to others: "The best way to learn is to have an open mind and have empathy. Take time to understand your surroundings for you can learn many things. There is much value in understanding the world around you.¨