2017-2018 Staff
Business Manager
My name is Ben Clark I am the new business manager for the FOCUS. I am 18 years old and I am wanting to go in the Navy and my plan is to try to be president. I like to read books about wars and strategy. I am also in the club cal...
See Ben clark's profile
Photographer
Hi, I'm Alexis!  I am a junior and I am now the photographer for the FOCUS! When I'm not taking pictures I'm usually hanging out with friends and family. I love listening to music and reading. My favorite thing to do is make peopl...
See Alexis Lee's profile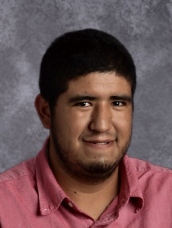 Reporter
      Hi, My name is Fabian Contreras Rodriguez I'm 20 years old and Senior at Perry Meridian High School. Some of my favorites things are read books during my time off and held a job at McDonald's. Hope this year is a...
See Fabian Contreras Rodriguez's profile
Reporter
My cat is my pride and joy. I like capri suns and long walks to my bed, that is all....
See Emily Lloyd's profile
Reporter
My name is Jess Hess, and I've never had a nosebleed. I've also never broken a bone, and that could possibly be because my life isn't risky, or perhaps just risky enough. I'm a junior at Perry Meridian High School and ...
See Jess Hess's profile
Copy Editor
My name is Sydney Mathis. I am sixteen years old, and I am a junior at PMHS. On the Focus, my responsibilities include copy editing, occasionally taking pictures, and writing various stories for various categories. Being in the...
See Sydney Mathis 's profile
Writer
Junior, class of 2019! My name: Payton Romans. My passion: spaghetti and writing. Why you should care about the paper: Well, because staying informed in what's going on at school is vital to the success in your high school...
See Payton Romans's profile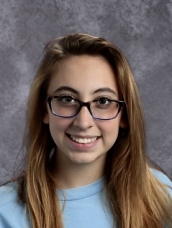 Design Editor
My name is Allie Wooton, and I'm a junior at PMHS. I love constructing, inspecting, and analyzing all forms of artwork. "Art is never finished, only abandoned." -Leonardo da Vinci
See Allie Wooton's profile
Writer
My name is Luis Zepeda and I am currently a junior in high school. I enjoy riding my skateboard and bike and wrestling. "Where is my supersuit!?" -Frozone
See Luis Zepeda's profile
Executive Editor
Hi, my name is Olivia Lighty and I am 17-years-old and a junior at PMHS. I am the executive editor of the FOCUS and my job is to help design pages and edit stories. My favorite part about FOCUS is writing stories and interviewi...
See Olivia Lighty's profile
Online Editor
Samuel Cook 17 Senior Reporter, Page Designer, Website Creator My favorite part of Focus is sparking conversation in the school I enjoy reading and EU4 I will go to college School email [email protected]
See Samuel Cook's profile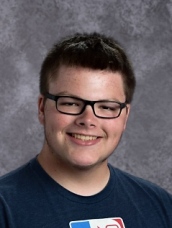 Columnist/ Co-sports editor/ Managing Editor
Hey everyone. I deliver on the promise of quality journalism. I hope you enjoy my work, but it exists because Truth is worth telling. Be inspired. "Whatever life holds in store for me, I will never forget these words: 'With...
See Adam Crozier's profile