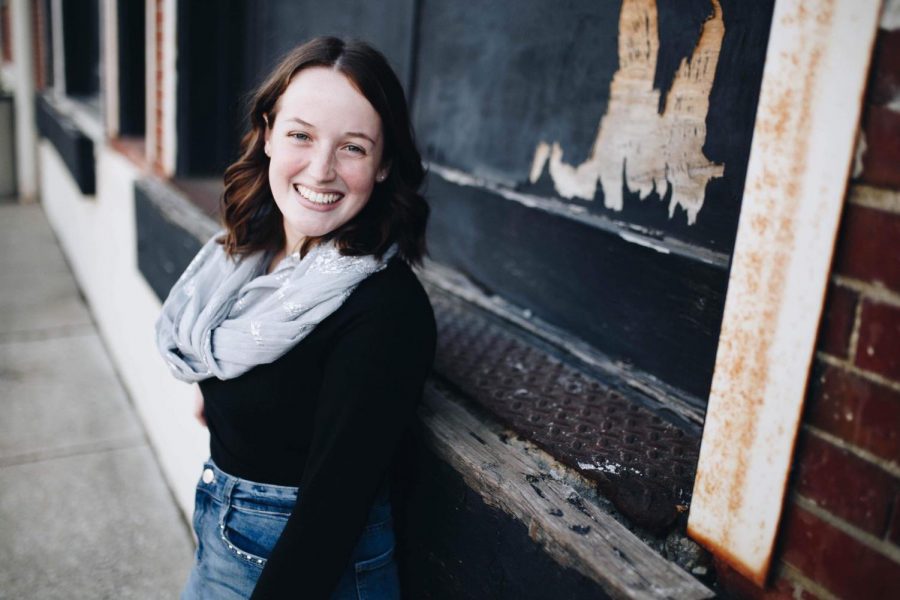 Hi, my name is Olivia Lighty and I am 17-years-old and a senior at PMHS.
I am the co-managing editor of the FOCUS and my job is to help design pages and edit stories.
My favorite part about FOCUS is writing stories and interviewing students so that their voices can be heard. I enjoy writing profiles about students as well as stories that feature clubs.
I am involved in Link Crew, tennis, Blue Crew, and FLOTS. My hobbies when I'm not working on a story or in school include reading, writing, and watching Harry Potter and Disney movies. My plans after high school include going to college for a psychology degree.
Questions, comments, concerns, or story ideas can be emailed to me at  [email protected]
Olivia Lighty, Managing Editor
Mar 14, 2019

Trump in Southport

(Story)

Oct 02, 2018

Smith carries torch into new generation

(Story)

May 17, 2018

Issue 5 (Dec. 8) 2017-2018

(Story)

May 17, 2018

Issue 6 (Jan. 19) 2017-2018

(Story)

May 17, 2018

Issue 7 (Feb. 9) 2017-2018

(Story)

May 17, 2018

Issue 8 (Feb. 23) 2017-2018

(Story)

May 17, 2018

Issue 9 (March 9) 2017-2018

(Story)

May 17, 2018

Issue 11 (May 4) 2017-2018

(Story)

May 17, 2018

Issue 10 (April 13) 2017-2018

(Story)

Nov 30, 2017

Environmental Club takes home the prize

(Story)

Nov 02, 2017

Best Buddies builds budding bonds that leave behind brilliant friendships

(Story)

Oct 05, 2017

Home of the free but not equal

(Story)

Aug 16, 2017

Falcons use stadium to create new opportunities

(Story)