As the '23-'24 Falcon football season kicks into full swing, seniors are experiencing their last few games under those Friday night lights. Some seniors have had different paths to where they are now, but thanks to Falcon Youth Football and Cheer (FYFC), formerly known as Perry Township Youth Football and Cheer (PTYFC), the core of the senior class has been together since they were kids.
Zack Hucakby, Josiah Ottinger, Jacob McClure and Jaylen Young first played together on the Perry Raptors, the PTYFC all-star team, following their second-grade year, and again following their third-grade year. Then, in fourth grade, a couple of them split for a season.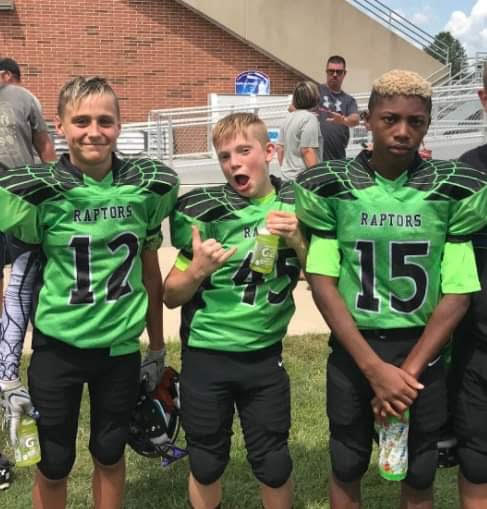 The Indiana Elementary Football Association (IEFA) program provided an exclusive travel football team for fifth and sixth graders. This team, also called the Perry Raptors, would replace participating in the PTYFC league, and instead players would play for the Raptors travel team the whole season. Nick Beard, head coach of the Raptors IEFA team, welcomed in a few fourth graders each year to the majority fifth and sixth-grade team. Huckaby and Ottinger were among the group of early comers on the team; Young and McClure joined them on the IEFA squad the next season.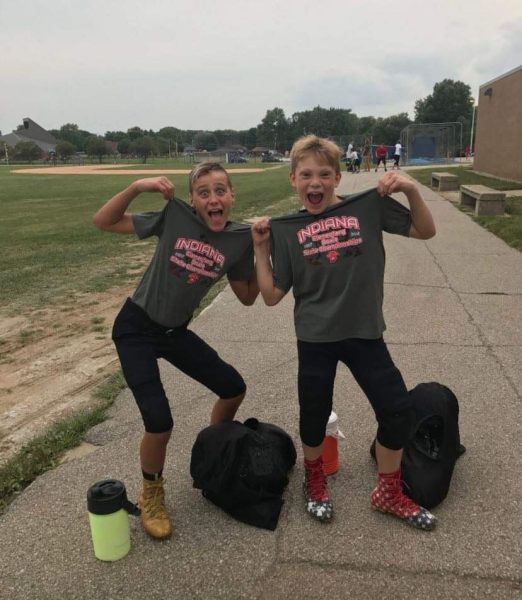 "You could always tell they were good leaders, good kids and had good parents," Beard said, "Huckaby, he's always been a verbal leader. Ottinger was always more of a quiet leader but you could tell. Jacob was always quiet, did what he was told, and he did it well. Huck, he would give you everything he had". 
Since the formation of the Raptors when they were in fifth grade, the core of the seniors have played together ever since. That is, with the exception of Ottinger who split off to the Southport side when the seniors made the transition from sixth grade to middle school. Ottinger spent his first three years of high school on the Southport side but has now transferred over to Perry and will play his senior season with the kids he grew up playing with. 
"It means a lot to me," Ottinger said, "I grew up with them, played football with them, grew connections with them. They're pretty much like my brothers. Football makes any bond tighter, it's the strongest bond I've ever known". 
Ottinger joins Huckaby and McClure who have already taken the reins as key pieces of the Falcons squad, each being named captains of the team for their second consecutive season. Huckaby grew up through Southport schooling but always planned to transfer to Perry Meridian once he entered middle school, to continue playing with the guys he's known since second grade. 
"It means everything," Huckaby said. "That's the whole fun part of it, is I've been with these dudes forever and it just makes it 10 times more special. It's a brotherhood and I feel like this year is better than any other year just because it's all of us together, we don't have to deal with any other stuff, it's just us just like it's always been". 
McClure and Young, however, have been Falcons through and through. Growing up going to Glenns Valley Elementary School, they never wavered in their Falcon ways. McClure and Young have been three-year varsity starters for the Falcons along with Huckaby who is also a third-year starter. 
"It's awesome," McClure said. "These are my boys. It's the strongest bond I've ever had, we've gone through it all together. We're out here finishing up, it's our senior year, and we're just having a good time, finishing out strong". 
Ottinger, Huckaby, McClure and Young have developed as the true core of the senior class and look to make consistent improvement as they have in their previous varsity years. These guys, who have been together since second grade, are closing in on their last few games together and are soaking in every last moment of it.