The lack of student participation in clubs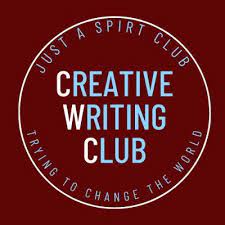 On Nov. 20, Jacqui Sheehan, sent out an email to those who had shown interest in the Creative Writing Club(CWC). This email contained upsetting news about the club that brings Perry Meridian High School the Litmag (the literary magazine). All clubs and academic teams are slowly declining, and CWC is unfortunately one of them.
According to Sheehan, during the 2006-2007 school year, the club started out as a relatively small group of about nine people who decided that a literary magazine should be put together for the school. 
The Litmag is a book of student writing and art that is published each spring. The club then gained more people, and the following year, applications were put into order. 
In the past years, one of the requirements to join CWC was to write a FEST play. This was not the case this year. Students this year just did not write anything, and that struck something within Sheehan.
"CWC members have always been the writers of FEST plays, and although someone outside of CWC is welcome to write one, it has to be driven by the club," Sheehan said. "It will be that way in the future again." 
It is not just the lack of student involvement that is hurting clubs here at Perry, but it was also the Covid-19 pandemic. The biggest decline in student motivation happened after the pandemic, but it was specifically when the class of 2022 graduated.
The class of '22 was full of energy and excitement, keeping all clubs and the student body alive and kicking. Almost all extracurricular activities had at least one '22 graduate, which allowed those clubs to keep their engines running. Without that spark of energy, clubs and sports are in danger because of the lack of students this year.
The classes students are taking could also be blamed for the decline. The high school has many Advanced Placement classes for students to take, but it takes more time out of the student's day in order to do the classwork correctly. Students also get involved with so many school activities that sometimes, which can hurt other clubs and sports that are trying to rebuild their teams.
"Our biggest challenge has been getting the student body to submit to the litmag and getting students to write FEST plays," Sheehan said.
Hopefully next year and in years to come, students will finally be able to use their time as they would like and start valuing Perry Meridian's academic clubs and sports, and put more effort in. The goal is to rebuild the extracurricular activities, and it starts with the students. 
Keep an eye out for information about CWC and email Sheehan for more on what to do to get your work submitted and published in the litmag this year.